EMPOWERED Kids (Childcare)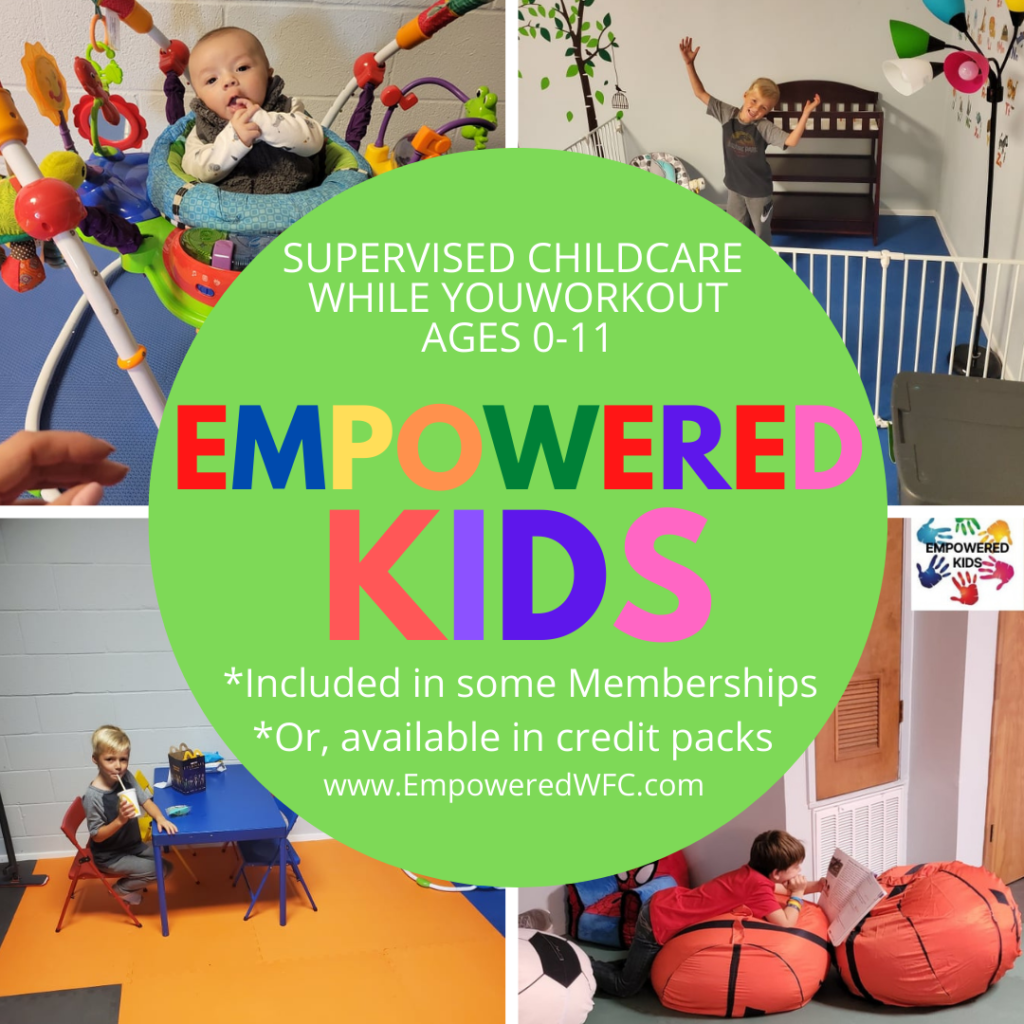 Are you a busy Mom or Grama but still want to work out? We offer Childcare services during your class-time. Utilize this opportunity to enjoy classes at EMPOWERED Women's Fitness Center in BURNET, TX while knowing that your little ones are being well cared for. We offer Memberships that include Childcare or you can purchase credits for individual class times only at our BURNET location.

PRE-Registration is Required
Help us better serve you.  We want to be here for you when you need us.  Please pre-register for our childcare services at least one day prior to your class.